Esta publicación también está disponible en:
Español

In Ostional her name is synonymous with struggle. Magdalena Vega Figueroa, president of the Association for the Integral Development of Ostional (ADIO), didn't give up when she was diagnosed with breast cancer, nor did she back down in the Legislative Assembly when other lawmakers lacked the will to pass the Ostional Wildlife Refuge Law.
Today, after a year in which doctors successfully operated to remove the cancer and in which she was reelected as president of ADIO for an eighth consecutive year, Vega Figueroa remains committed to continuing her work for the community.
The Voice of Guanacaste recently spoke with the community leader for #JuevesPolítica (#PoliticsThursday). Excerpts follow: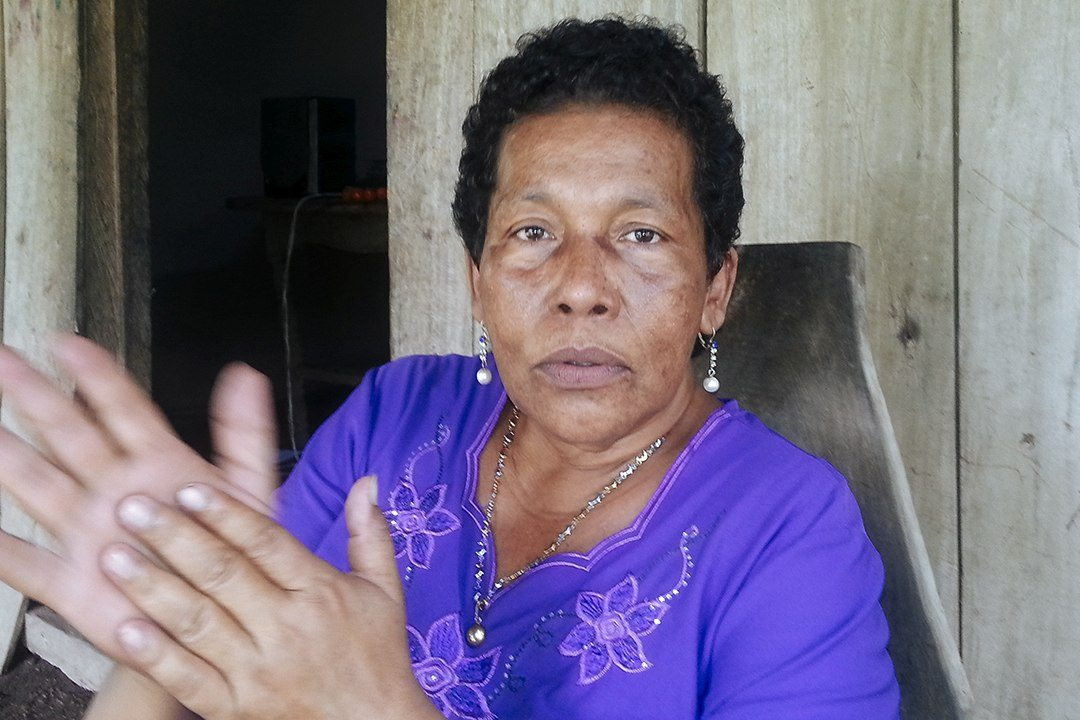 Why did you decide to run for council member in the last election, and what do you think was needed to get more votes?
They (members of the Broad Front Party) nominated me. I didn't want to do it. They said I deserved that job, but I didn't win because there was a lot lacking. I didn't have enough support and I didn't show enough interest. Nevertheless, the people here in Ostional gave me all of their support – there were a lot of supporters in Marbella and San Juanillo, … but the work didn't get done as it needed to.
If you would've won the council seat, what would you have done?
I'm a bad politician, for sure, because I don't like making promises, not even here in the village. I always tell them I can't offer them anything except my will to work and that God will help me. That has always been my discourse, because it's bad to make promises you can't keep.
But the people voted yet again to name you president of ADIO.
Yes, I've been president for eight consecutive years, and I have a strong will to keep working for the community.
While you were battling cancer, you also had to fight lawmakers in the Legislative Assembly for passage of the TECOCOS (Communal Coastal Territories) Bill.
I don't know how I lasted in the Assembly. That's another story. You've got to have patience, determination and not give in. In the hallway lawmakers would say to me, "We're with you," but in the plenary sessions it was like they just didn't want to do it. They were always taking recesses or proposing motions to delay, and you'd be sitting there hungry and tired while they're doing their own thing. It's exhausting.
Did you feel that the political will existed among Guanacaste lawmakers?
I'm going to be very sincere: When Ronal Vargas participated in the struggle before he became a lawmaker, he spoke very eloquently, stood firmly and felt very passionately. But when he got to the Assembly, he changed, you could see he had a different air to him. Later he left (he resigned his seat) and Suray (Carrillo) took over. She worked hard and fought with even Juan Marín (at first the two disagreed, but later reached an agreement). I thank Marta Arauz for her vote, but she was totally indifferent about it. We ended up conquering Johnny Leiva, but I feel like he wasn't very interested and wasn't familiar with the bill. Nevertheless, he gave us his vote.
You not only fought in the Legislative Assembly but also in the street. Does any particular protest stand out for you?
Once our bus broke down near Chomes and I was desperate. The guards (police officers) were following us, so I pointed at them and said, "Why don't you go follow real criminals? Why don't you go look for drug traffickers instead of coming here to harass humble people who are only standing up for their rights?" I spoke to them with authority, saying, "I exercise my freedom of expression like anyone else," and they turned around and stopped following us.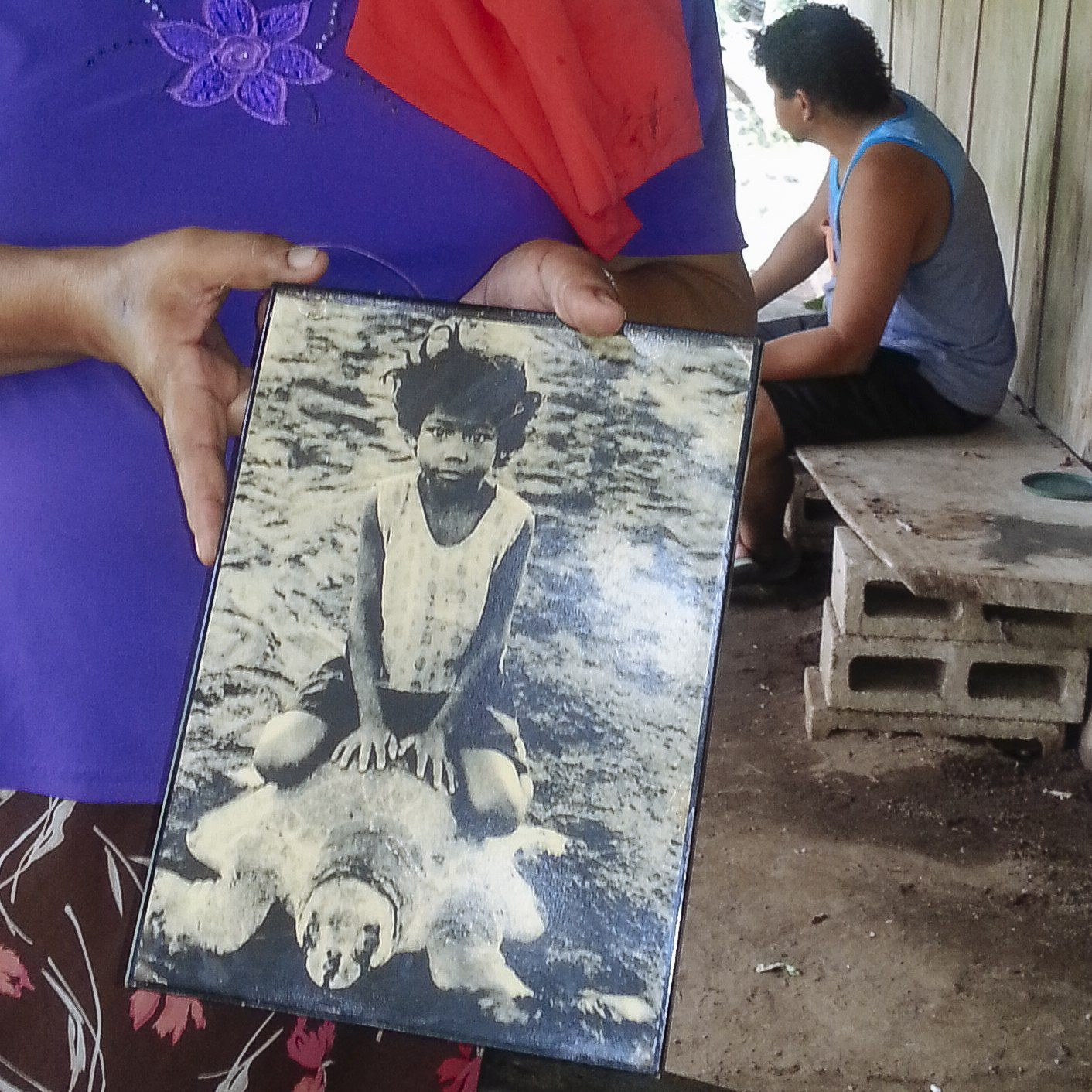 Do you think it was the right decision to separate Ostional from the rest of the TECOCOS Bill?
Yes, because otherwise neither Ostional nor TECOCOS would have moved forward. Everything was so strangely tied up that none of those two would have moved forward. When they said that (the Ostional bill should be separate), José María Villalta was a lawmaker, and it was he who said we needed separate legislation for Ostional. They drafted it and called me to review it, and I thought it looked good. That's how we sent it to a plenary session. They've done studies that show that if there are no people here, the turtles will leave.
Would it benefit you, the residents of Ostional, to have a mixed refuge?
Yes, that would benefit us because there are little things that people are accustomed to doing, such as planting corn, there are also people who have their small homes here, there is private property. … I think it would be very interesting for it to be mixed. People are getting organized and opening a file so that they can receive a concession, but only if they've lived here all their lives, because they're not going to permit new construction on empty lots. The Inter-American Development Bank land registry survey is being done here to determine who of those people belong here. Based on that, it will be determined who gets concessions.
Do you think future generations will continue your struggle?
Honestly, I'm not sure. One would like to leave the future generations comfortable with a clearly defined path forward so that they can have this inheritance – not halfway done but rather with legal security. My legacy is this work for the community.