Esta publicación también está disponible en:
Español

The shelving in this neat and white room holds a dozen bags of something green with a sour odor. Looking closer it's easy to see that they are rice grains covered in mushrooms. 
We are in the El Pelon de la Bajura Bio Lab, the largest rice producer in Guanacaste accounting for 20% of the planted riceland in the province. To reach this perfectly sealed room, we traveled 10 kilometers from the entrance to the corporation. Between Liberia and Bagaces, the company has tilapia, cattle, forested land and even a community with 50 houses, a community center, school and church. 
Bio Lab produces fungi and bacteria that substitute fungicides and insecticides that used to be used to fumigate 12355 acres of land per year. They call this biological control. 
Like El Pelon, several rice producers are making their own microorganisms organically and they use it instead of chemicals to fight plagues of insects and fungi. That's how they are fighting a problem that's not just a Guanacaste problem, but a national one, despite its ecologically friendly image. Costa Rica is the largest consumer of pesticides in the world, using 46 pounds per acre according to the United Nations Food and Agriculture Organization FAO. 
Starting to fight the problem with rice could have a big impact since its the crop that covers the most land in the country (almost 148263 acres) and, therefore, one of the biggest consumers of agrochemicals. Doing it from Guanacaste also makes sense because 42% of that land is planted here, according tpo the 2014 agricultural census. 
I was surprised to learn that we can all do it because it is in nature. There are ways to create a balance," says Eli Alvarado, one of the rice producers in Cañas. 
More than an Environmental Problem
Rice, on average, uses 16,8 pounds of pesticides per acre, according to the Regional Toxic Substance Studies Institute (IRET). By eliminating the use of fungicides and insecticides, farmers could reduce their consumption of these products by almost half
For example, a rice producer that seeds 12355 acres per year could go from using 84757,02 lbm/ac to 45501,14 lbm/ac.
The problem is that these chemicals have environmental effects on health and, finally, the economy.  For example, according to the 2010 state of the nation report, water in Costa Rica is more polluted because of chemical waste used by farmers than for fecal waste.
The International pesticide Action Network (PAN) has categorized several products that rice farmers are stopping using as carcinogenic. One of them is mancozeb, a carcinogenic chemical that affects reproduction and has other health impacts. Another is imidacloprid. Both have potential effects on reproduction and are highly toxic for bees. 
Producers also started to notice a problem on their farms. "The crop is becoming resistant to agrochemicals," Fernando Villalobos said, another producer. 
The panorama pushes them to find other options, but they are barely half way there. The crops still use herbicides allowed by the government, but classified as carcinogenic by international organizations, such as glifosato and butaclor.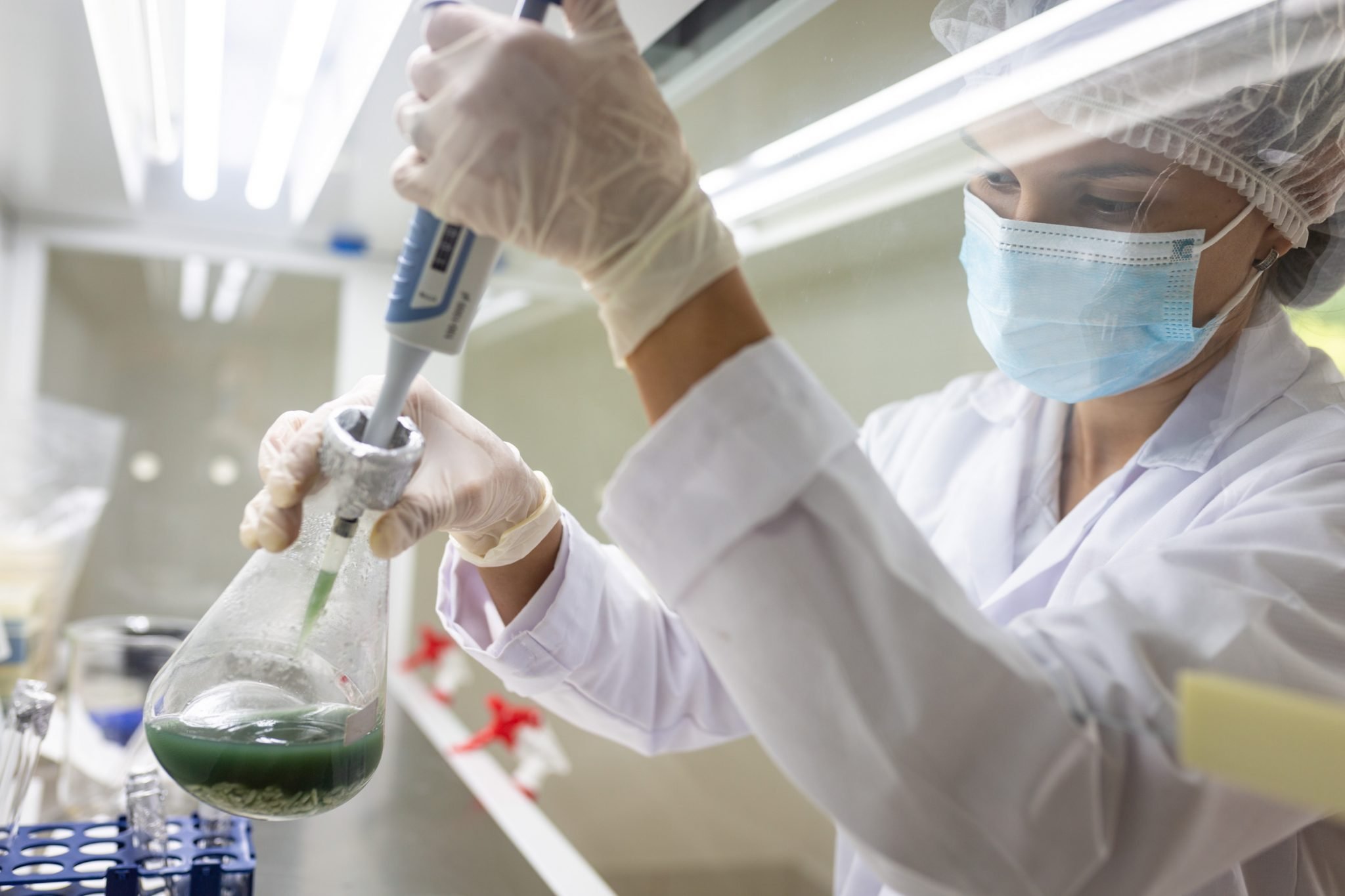 A Seed that Grew in Guanacaste 
Since 2012, agricultural engineer Andres Vazquez started to try bacteria and fungi that worked as insecticides and fungicides on his rice crops in Cañas. Proud of his achievement, he says that he was a pioneer in the use of these substitutes. His objective, he says, was to produce them in an environmentally friendly way but, above all, differentiate his product from the rest. 
In 2016, he earned the first certification of rice free of pesticides in the country and that same year, Sabanero Rice launched Vazquez's grain under the name EcoArroz. In 2018, El Pelón also launched theirs in the market with the name BioArroz.
"If you produce with conventional methods, you are going to disappear," Vazquez says. He is in search of even more differentiation and already farms 40 hectares of organic rice (without the use of any agrochemicals).  
His model started to expand and reached the National Rice Corporation, a public entity that brings together all the rice producers in the country. It learned to produce microorganisms and started to spread the knowledge to its producers in 2017. 
In Guanacaste, the corporation has trained 17 small and medium producers. According to regional director Berter Martinez, everyone can adopt these measures. 
We try to teach small and medium producers a low-cost way so they can produce microorganisms without limits," he says. 
Rice farmers saw it was healthier, more productive and cheaper to use microorganisms. For example, the engineer in charge of El Pelon's BIo Lab, Carolina Jarquin, says that producing their microorganisms helped them reduce their spending on agrochemicals by 70%. 
While El Pelón has a lab that they call the best in the country, other producers have smaller scale bodegas to produce microorganismos. Instead of sophisticated machines imported from Taiwan, Germany and Italy, they use pressure cookers, zync walls and dirt floors, which is enough to control plagues and diseases on their farms, which are usually less than 300. 

The Case of El Pelón
Pelón de la Bajura used pesticides and insecticides for decades. Some 18 years ago they started to buy microorganisms to substitute some chemicals and control plagues and disease, but it was very costly. 
"Then we started to ask ourselves why are we buying it when we can produce it," says El Pelon manager Arnoldo Rodríguez. "The result was very favorable in terms of yield and cost and obviously the environmental aspect is of interest to the company," says agricultural engineer Rocío Madrigal, who has worked exclusively in the lab which has allowed them to do parallel research.  
In order to implement the model Andres Vasquez already tried, they received advice from the Center for Agricultural Research (CIA) at the University of Costa Rica (UCR), the National Center for Innovation in Biotechnology (INTA). They were trained in quality control, the internal flow of the lab, where each room should be located and how to test for quality in the field. 
In simple terms, the process works like this. The company or producer buys the seed of a fungus or bacterium from a production house or lab. Then engineers analyze and test the microorganism. They reproduce them and put the fungi in bags of rice and the bacteria in steel containers. They spray it on the field with planes and drones (a smaller producer will do it with a pump on his back). 
El Pelón analyzes the microorganisms and their effectiveness in three stages, first in the laboratory, then in a greenhouse, they created to watch up close and at the environment's temperature to observe the behavior of the microorganisms, and, finally, in the field. Inspectors collect samples to analyze in the lab in order to guarantee that they are controlling plagues. 
Company vice-president  Fernando González says they have been promoting BioArroz for a year so people recognize their product is different. He also says that this is the beginning of the road to reducing the consumption of agrochemicals even more.
New generations are more concerned about the environment and the products that they consume."